Robert L. Beegle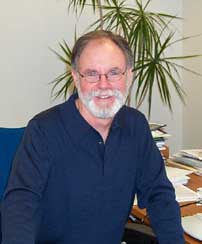 Bob Beegle founded Marcon International, Inc. of Coupeville, Washington, in 1981 as an international shipbrokerage specializing in the offshore petroleum, towing and marine construction industries.
Prior to starting Marcon, Mr. Beegle sailed as Master and Mate on various offshore service and research vessels, tugs, landing craft and coastal freighters in Alaska, Hawaii, West Africa, Mediterranean, Caribbean and the North Sea plus taught several years at the Pacific Maritime Academy in Honolulu, Hawaii.
Mr. Beegle is currently licensed by the U.S. Coast Guard as a Master of Freight and Towing Vessels to 1,600 Gross Tons (Domestic Tonnage) 3,000 Gross Tons (ITC Tonnage) Upon Oceans; 3rd Mate of Stream and Motor Vessels of Any Gross Tons Upon Oceans plus 1st Class Pilot of Steam and Motor Vessels of Any Gross Tons for the Aleutian Island Waters of Akutan Bay and Dutch Harbor/Captain's Bay, Alaska expiring February 2022. Hobbies include sailing and restoration of a 47' replica Norwegian 1909 design sailing rescue vessel.