Julie Danielson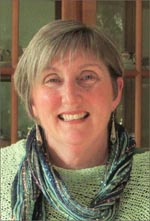 Julie came onboard Marcon International, Inc. in March 2017. Prior to Marcon she worked in nutrition retail and as a Nutritional Therapist Practitioner. Her main background has been in the Medical Clerical field where she worked for 12+ years as a Medical Administrative Assistant and Patient Service Coordinator.
She achieved an AAS Degree in Medical Administrative Secretary from Renton Technical College, as well as three certificates in Medical Administrative Assistant, Reception and Medical Transcription. She also received a certificate for Functional Nutritional Therapy through NTA (Nutritional Therapy Association) at Highline College.
Since relocating to Whidbey Island in 2013, Julie has enjoyed her passions such as gardening, cooking, nature photography, hiking, travel along with other creative interests.