Pushboat Sales and Charters
Full Inland River Pushboat Sales report is available here:

TP Sales Report.pdf
We are pleased to report the following pushboat and inland river equipment sales and charters we have been involved since Marcon's first sale in 1983. To date, Marcon has sold or chartered 36 pushboats totalling 80,780BHP, 64 inland tank barges totaling over 1,047,648BBL and 111 inland hopper barges totaling over 171,006dwt.
2019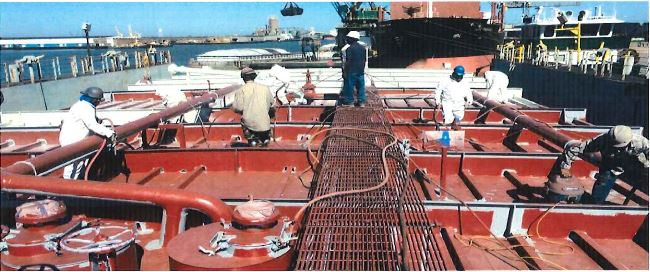 A 16,574bbl, double-hull inland tank barge has been sold by U.S. Gulf Coast sellers to U.S. Great Lakes buyers. The 195.0' x 50.0' x 9.4' depth barge was built in 1981 by St. Louis Ship Division of Pott Industries. The barge has a raised cargo trunk, with six externally-framed main cargo tanks, three wing voids, a raked bow and boxed stern. Barge is U.S. Coast Guard certified to carry Grade A and Lower cargoes on Lakes, Bays & Sounds and is fitted with a 4,000bbl/hr Blackmer deep well cargo pump driven by a GM6-71 diesel. Marcon acted as sole broker in the transaction, and has handled numerous purchases over the years on behalf of the buyer.
2016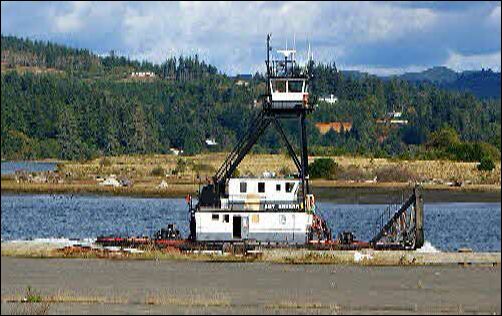 Marcon International Inc. is pleased to announce the private sale of a U.S. flag; twin screw coastal / inland pusher tug between U.S. West Coast operators. She was built in 1970 by Hudson Marine in Seward, Alaska, measuring 76' loa x 23' beam x 7' depth. Vessel has capacities for 25,000g fuel, 110g lube oil, and 5,000g fresh water. Vessel was repowered with twin Cummins QSK19-M main engines producing 1,320BHP at 1,800RPM, driving twin fixed pitch propellers through ZF W2400R 5.04:1 reverse reduction gears. Boat is fitted with two 25T hydraulic Beebe winches aft with wire capacity of 950'/800' of 1-1/8" wire plus two hydraulic Gearmatic bow winches and capable of pushing 4,000 ton rock and 4,500 ton chip barges plus tending dredging projects. Her elevated wheelhouse provides the operator with excellent vision. All four hydraulic winches can be operated from both the upper and lower wheelhouses. Marcon acted as sole broker in the transaction and has handled a number of sales and purchases for both buyer and seller in the past.
2015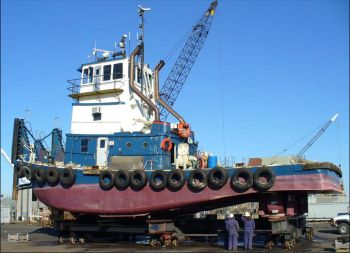 Riverview Equipment, LLC of Petaluma, California has sold its inland pusher tug "Cassie Lind" to private interests for re-powering and refurbishment to be further employed in the new Owner's inland service. The ex-"Anna Foss", ex-"American River" was originally built by Colberg Boat Works of Stockton, California in 1961 and measures 65' length overall x 26' beam x 8' depth of hull. The vessel is a combination pusher / towing vessel which is designed with a model bow, flat bottom, and straight sides. She was designed for towing and pushing with push knees forward and a three level deck house which allows for a good height of eye in the pushing mode. She is also fitted with a Nautican fixed kort nozzle system, installed by a former Owner in 2012, with 64" x 62" wheels, and triple rudders for excellent focus of thrust, and good maneuverability in tight quarters. Previously powered with twin CAT main engines totaling 1,700BHP, she was sold as a straight hull without any machinery, and towed to her new home by her new Owner for refitting / refurbishment. Marcon acted as sole broker in the sale and has handled a number of sales and purchases for both Buyer and Seller in the past.
Full Inland River Pushboat Sales report is available here:

TP Sales Report.pdf