1,700BHP Twin Screw Tug "Teclusta" Sold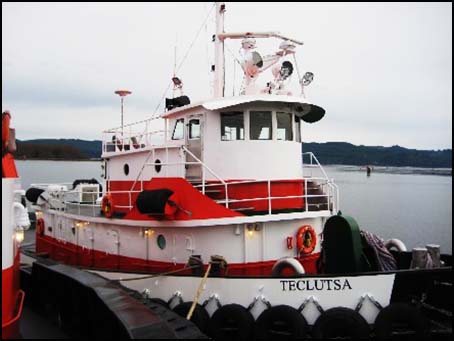 The 1,700BHP, very well maintained, twin screw tug "Teclutsa" was sold to U.S. Buyers late last month on private terms.
Her dimensions are 88' x 27' x 12' depth, and she carries about 35,000g of fuel. The 1966 Bollinger Machine built, U.S. flag tug was working for her former Owner on the U.S. West Coast in harbor and coastal service up until the time of the sale. The tug had been completely refurbished in 2017 - 2018 with installation of heavier Reintjes WAV 1050 5.31:1 reduction gears and a new hydraulic steering system with fast acting 120 degree rudders. All tanks were blasted down to bare metal and coated plus steel renewals brought up to ABS Loadline requirements, with a fresh certificate issued in 2017.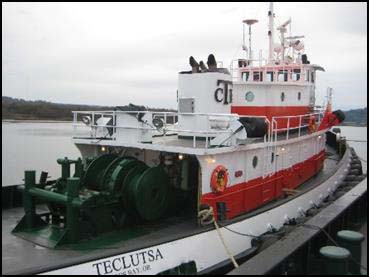 "Teclutsa" is powered by twin CAT D398's developing a total of 1,700BHP providing 21 tons of bollard pull. Towing gear consists of a single drum Almon Johnson tow winch with about 1,800' x 1.75" wire capacity plus a newly installed bow winch.
Tug was previously known as "Tiger", "Sigfried Tiger", "Demarco 10", and was originally built as Hull No. 55, "Gulf Tiger" for Gulf Mississippi Marine of Houston, Texas. She was brought out to the U.S. West Coast in 1977 by Knappton Towboat Company of Astoria, Oregon, so has effectively been a U.S. West Coast boat for most of her working life.
Commercial Marine Brokers since 1981