28,580mtdw Double Hull Ocean Tank Barge Sold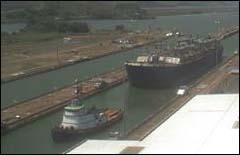 After completion of a long-term contract, Marcon International, Inc. of Coupeville, Washington sold a 28,580mtdw double hull ocean tank barge to private interests in South America. The 502' x 84' x 42' depth x 8.5' light / 35.6' loaded draft black oil barge was originally built in 1980 by General Dynamics Corp. at a cost of US$19.7 million as a single hull barge and extensively rebuilt and converted to double hull in 2000 to meet U.S. OPA'90 regulations.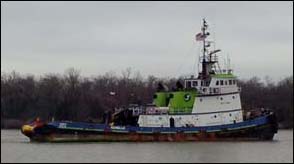 The ABS +A1, Oil Tank Barge has a capacity of abt. 188,000bbl cargo at 90% in 18 coiled and heated cargo tanks and 6,800LT segregated ballast in nine epoxy coated tanks. Barge is fitted with two 12 million BTU Volcanic Hopkins heaters, 1,000HP bow thruster and a 86' deep notch. Marcon acted as sole broker in both the sale and the 2,780nm tow from the Gulf Coast using the 5,750BHP, 126' x 36',Vanuatu flag, Main Iron Works built tug "Isabelle" (ex-Jabbar), owned and operated by TradeWinds Towing LLC of New Orleans to whom Marcon brokered the vessel in 2013. Marcon has handled numerous previous sales and purchases for both buyer and seller. Over the past 37 years Marcon has sold 157 tank barges totaling 8,271,735bbl capacity.
Commercial Marine Brokers since 1981