400' x 99.5' U.S. Flag Ocean Former Tank Barge Sold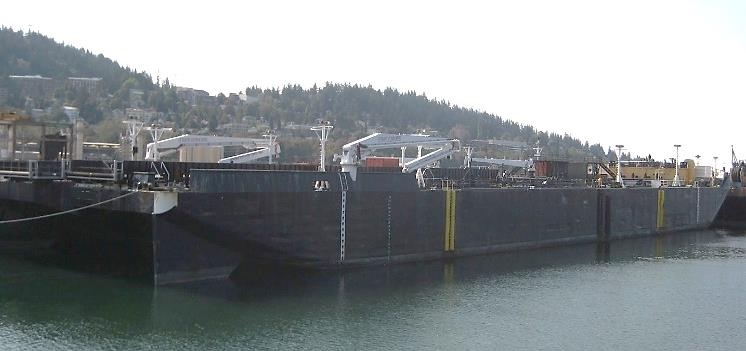 Marcon International of Coupeville, Washington brokered the sale of a 400.0' x 99.5' x 25.0' depth', U.S. flag ocean former tank barge to foreign interests. The 16,200 long ton deadweight, single skin, double raked barge was built in 1981 by FMC Corp. of Portland, Oregon. The barge last served as a dedicated oil spill recovery barge with a 149,000bbl capacity in Alaska until 2018 when Marcon brokered its sale to present Sellers. Barge was classed ABS +A1, Oil Tank Barge, Spill Response. All oil spill recovery related equipment has since been removed, as Buyer's intent is to convert the unit to dedicated deck service.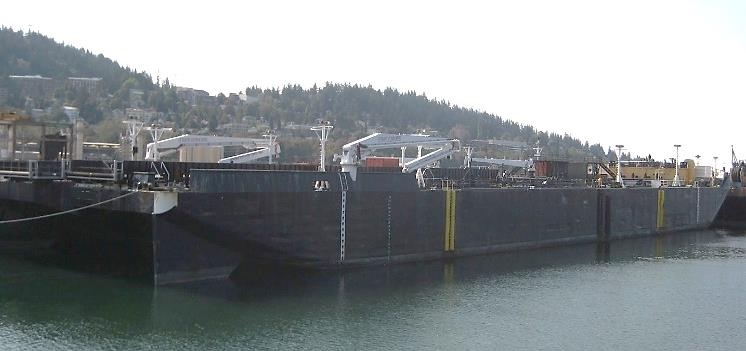 The barge is fitted with a small notch aft, mooring winches and has a flat steel deck. This class of barge was originally built for combo ocean deck/tank service and many sisters have since been converted to dedicated ocean deck service. Marcon can develop a sister barge, which is currently undergoing full conversion to ABS Ocean Deck Service. Please contact this office for full details, price guidance and timing for delivery. This is the second ocean tank barge sold this year and the 104 th sold since Marcon opened its doors in 1981.
Commercial Marine Brokers since 1981